Usually it does not pay of to repair printers. The consumables are really expensive. New printers are cheap and come with consumables. But what if we can repair the consumables? :-
The printer was acquired from friends/family that did not invest the money for new toner. Usually all it takes to get a few more pages out of toner is a good shake of the cartridge. Unfortunately, printers do record how many pages they already printed with that cartridge. Some even come with DRM
I found the service manual on the excellent https://elektrotanya.com page. Here is the link to the manual.
Turns out, all one has to do is to replace one resistor that acts as a fuse. The service-manual has a nice schematic that shows how it works.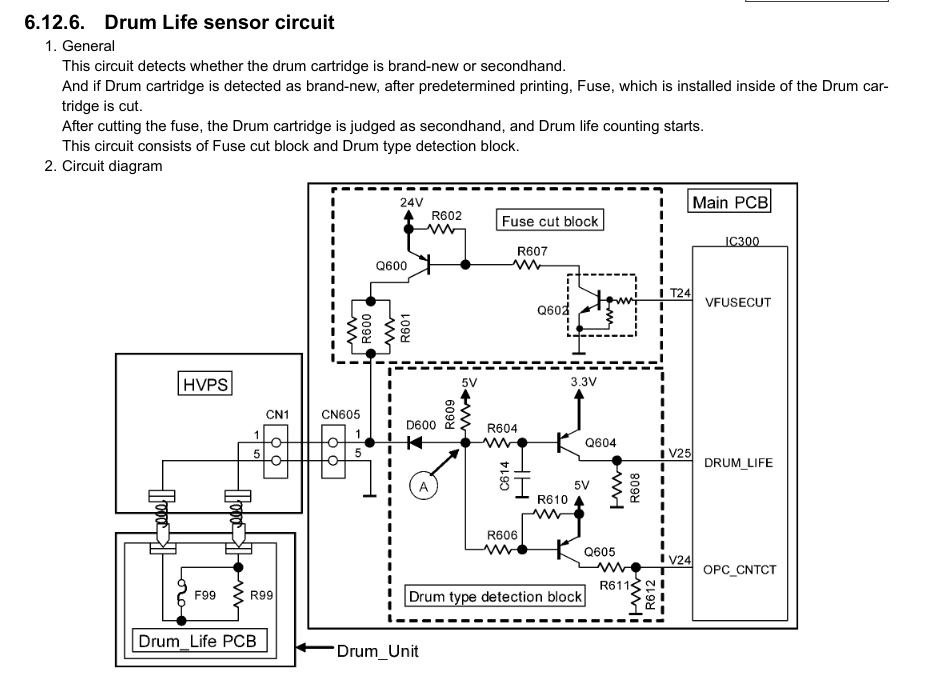 So, lets open the small circuit board on the cartridge and solder in a new resistor (R99). Fortunately I have a assortment of 0603 resistors from a 'sample kit book' one can get on aliexpress.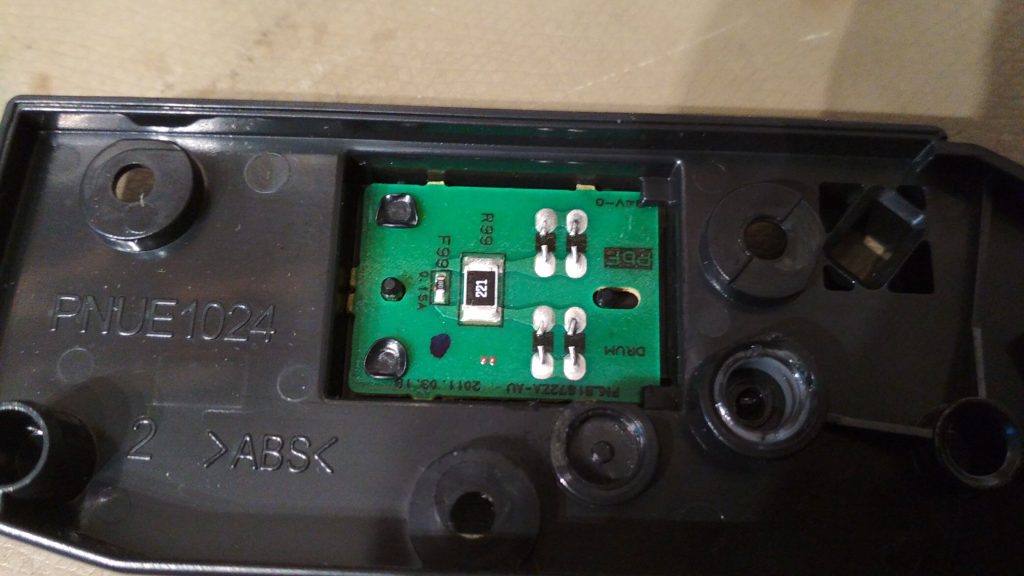 The toner sensor does not need to be cheated. Just a few taps to re-distribute the toner was enough to have the paddle tell the printer that enough toner is present. The last thing to do is use the service menu to clear the amount of pages printed. I am not quite sure which code I used. Perhaps it was #550. The required info is in section 11.1.2 of the manual. Anyways, the end result was this: