I got the calipers off ebay (<10$) quite a while ago, but they kept draining the battery really fast. After i discovered this blogpost I decided to modify my calipers in a similar way.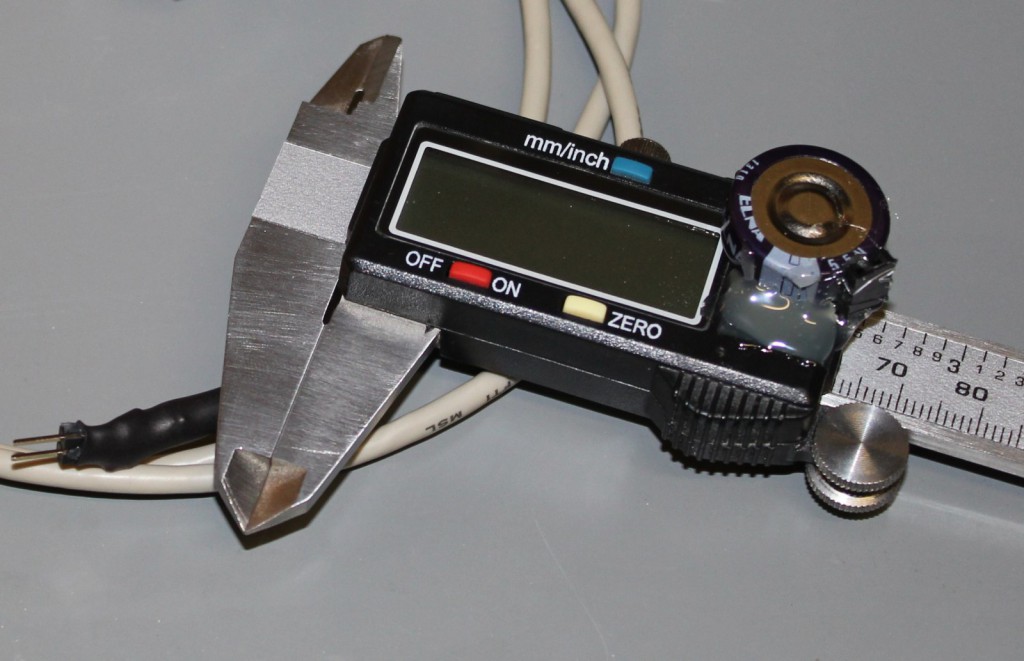 The basic idea is the same:
replace the battery with a supercap
build a charging device
The only real difference compared to trevors project is the voltage used. I didnt have a 1.8V LDO around, so i decided to go with 3.3V.  An additional SI-Diode in the charging-path drops 0.7Volt, so the actual voltage for a charged cap is 2.6V which seems to be fine for the caliper (i did no long-time test yet). Also, with that diode one cant blow the cap by charging with reverse polarity.
I only used parts you can get from the german distributor Reichelt. The cap is a "SPK 1.0F", the switch is called 'T215″.
I did not much testing yet. But the cap kept enough power to work with the caliper even after 80 hours 'standby' 🙂